Kids TaiChi Classes for 2018 in Chennai, Mumbai, NewDelhi, Bangalore
Tai Chi is one of the most popular Chinese martial arts and has devoted followers all over the globe. This article is exclusively for all those Tai Chi enthusiasts who would like to know all about the upcoming Tai Chi events in the year 2018. All these events are perfectly coordinated by professional event management companies. They make sure that the events are conducted with special attention in all the aspects effecting proper and smooth conduct of the event. If you want to know about the growth of Tai Chi, you can checkout http://www.worldtaichiday.org/.
Summer Coaching for Tai Chi by Certified TaiChi Practitioner
Though there are a countless number of Tai Chi events, workshops and meetings are occurring around the world in 2018; we have compiled a list of top international events that are at least three days long with minimum three teachers. These events are also selected by the language used. All these events allow you to converse and participate in English or at least provide translation services in English even it is a non-English speaking country.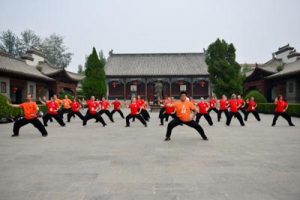 The International Push Hands Meeting Hanover
This meeting takes place in Hannover, Germany and is conducted from April 11th to 15th in 2018. The push hands initiates and followers join hands to form a meeting in Hanover. The morning session consists of various level workshops and the afternoon session is devoted to various opportunities for the push hands endeavors.
TaiChi Competitions for 2018
NQA Annual Qi Gong Conference EAST
This is one of the most popular conferences regularly conducted for the past twenty-three years at Newark (New Jersey), USA. It is conducted by the National Qigong Association. They will conduct the conference two times in a year. The first one is at April(East) on twenty-seventh to twenty-ninth. The next conference is in October(West). It is just for two days.
The "Democritus of Abdera"- International Tai Chi Festival
This international Tai Chi festival is a venue for exchanging pleasantries and discusses various Tai Chi martial arts between the experts, friends, and teachers of Qi Gong and Tai Chi. The main aim of this meet up is to foster the friendship and improve the knowledge and skills in the movement arts and internal martial arts of the ancient Chinese. This festival is conducted in Xanthi, Greece from May 25th to 27th.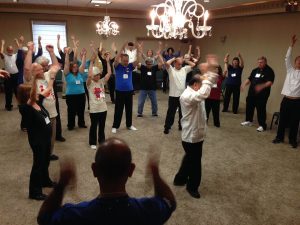 Upcoming TaiChi Workshops for 2018
The Tai Chi Gala
This famous gala was started in the middle of 1980s and was known as "Zhang San Feng Festival" of Master Jou Tsung Hwa. Gradually, the event was renamed as the Tai Chi Gala. It is conducted on June 1st to 3rd at Henryville(PA), USA. The convention is regarded as a special one as it unveils special treasures for everyone who attends it. It is useful for both beginners as well as Tai Chi martial arts experts who are on the lookout for methods to improve their skillset. Those who wish to know about the spiritual side of Chinese arts can also make use of this opportunity. The Qi Gong and Traditional Chinese Medicine workshops throw light on its healing energies.